Net

Zero

is

Growth

Innovation

Opportunity
"Net Zero requires huge leaps
in clean energy innovation"
IEA, Dec 2022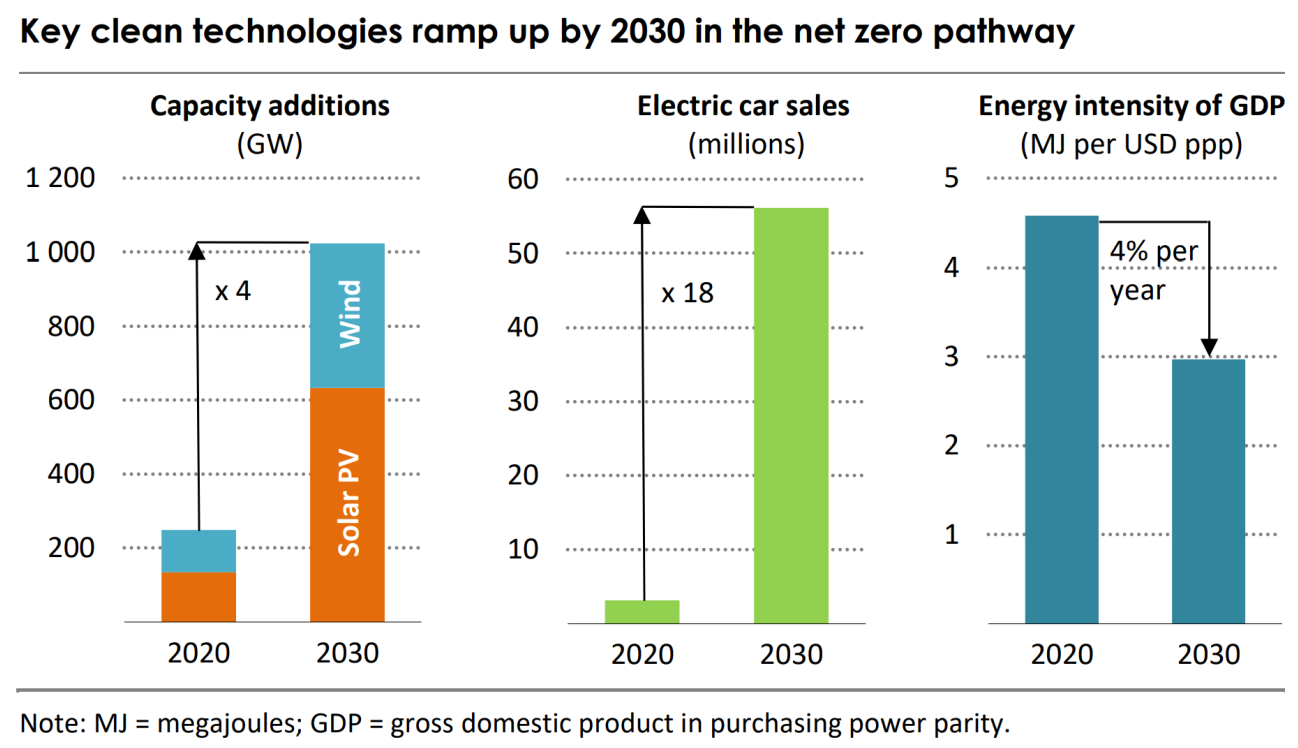 "An unparalleled clean energy
investment boom lifts global
economic growth
"
IEA, Dec 2022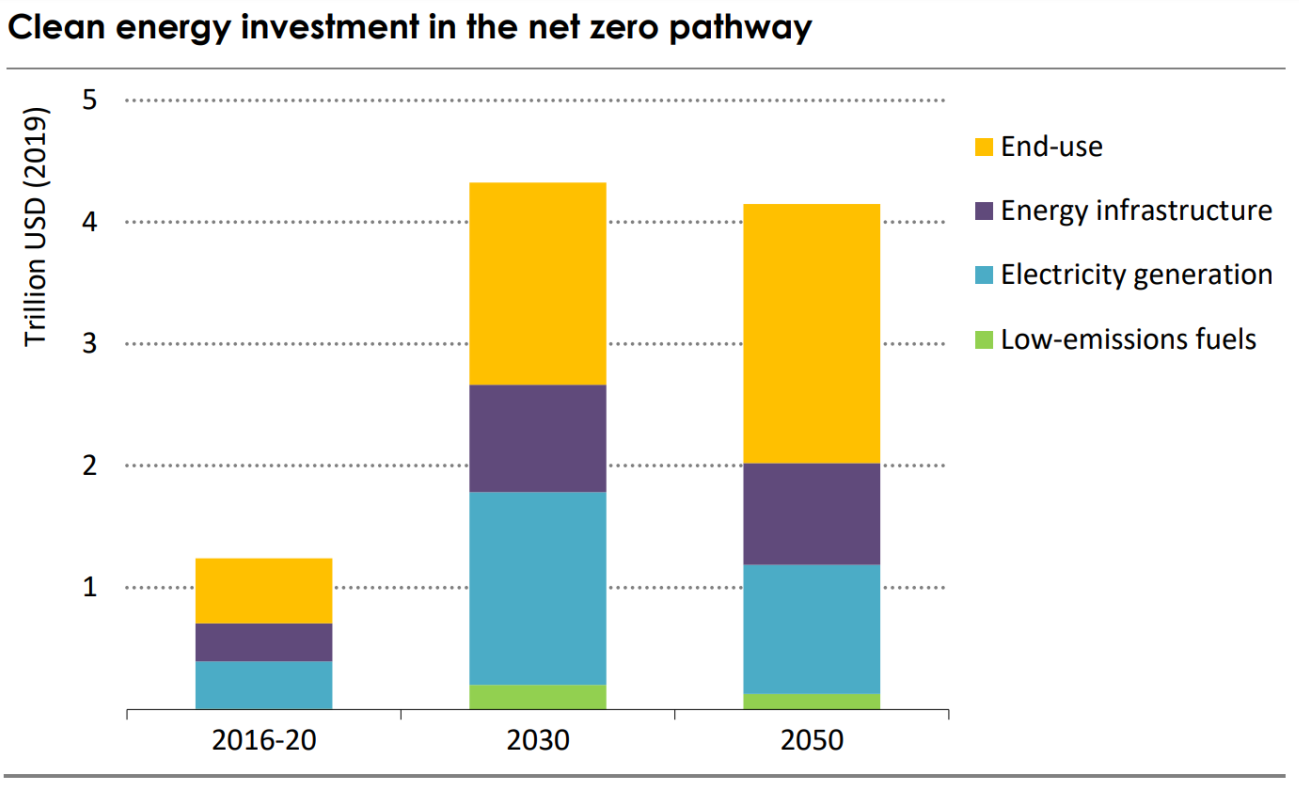 Track record
We have the pedigree for generating solid low risk investment returns in this space for over 16 years. We are a safe pair of hands
Long Term Investors
We invest with a long term outlook in line with company fundamentals and ESG risks and opportunities.
Strong European connections
We understand this area from a fundamental, bottom-up company perspective and top down political perspective
Local Knowledge
We know the regulatory and political backdrops in individual member countries. The Net Zero targets will be interpreted differently across the region.
Proprietary Research
We perform our own in-house fundamental earnings and Net Zero research with internal scoring to calibrate risks and opportunities.
'A fundamental earnings based approach with valuation discipline to finding
the winning companies in the EU Net Zero deployment'
Parts per million CO2 in the atmosphere
Linking investment
returns to
carbon reduction
COMPANY CONTRIBUTION TO NET ZERO
Net Carbon Avoided* per €m of Revenue Generated

FUND CONTRIBUTION TO NET ZERO
Net Carbon Avoided* per €m of Fund Invested

2030 and 2050 NET ZERO TARGETS
Tonne of CO2 per year
* – based on existing findings in academic and industry literature
Why invest in Net Zero building renovation?
30% of Europe's commercial and public buildings are not fit-for-purposeby 2033
All buildings in bottom two EPC levels to be upgraded in UK and all EU countries by 2030 (Level G, 15% of building stock) and 2033 (Level F, another 15%).
'Game Changing' pace of Building Renovation
Reaching targets across Europe requires the pace of renovation to nearly triple from 1.1% to 2.9% pa implying an 8% to 12% renovation CAGR over next decade. Estimates put net zero compliance by 2030 at €7 trillion market.
Unparalleled EU and Private Stimulus
Unprecedented wave of real estate energy policy and efficiency targets to come in force over the next decade – >€11 bn pa of fiscal support for buildings energy efficiency in loans, grants and incentive schemes across Europe (GS).
Investors slow to respond to wave of building renovation required
Banks and Asset Managers are slow to respond to financing solutions required to stimulate pending renovation.
Why partner with First Net Zero European Equity?
"Achieving net-zero by 2050 may well prove to be the largest allocation of capital in history"
McKinsey & Co, Aug 2022
Unparalleled EU and Private Stimulus
Over €4trn of EU, Member State and private capital to be allocated to Net Zero targets in next 5 years (Goldman Sachs, Feb 2023).
Primary Data Sources
Rising order books, revenues, earnings of companies that install and service Green Capex in utility, industrial, material, real estate and auto sectors and enable energy efficiency gain for all businesses and consumers.
Investors slow to reflect in valuations across industrial supply chains
Equity valuations remain unresponsive to rising earnings growth rates as Energy Efficiency moves from 'nice-to-have' to 'mission-critical' in supply chains.
Current investment product offering appears 'greenwashed and generic'
Current investment products concentrated in only a subset of pure-play verticals or 'greenwashed' ESG funds. SFDR to scrutinise the shelf.
Why partner with First Net Zero Private Equity?
White-Label Private Equity Fund: A Streamlined, Turnkey Solution
A distinguishing feature of the First Net Zero Investment Management Group is its white-label Private Equity fund. This ready-to-deploy, fully compliant fund structure offers rapid customization.
Reducing Fund Time To Market
The First Net Zero Investment Management Group is already established and its Private Equity Fund is in a 'shell state', primed for immediate capital injection. This eliminates the time-consuming and costly process of establishing a new fund from the ground up and means there is no waiting period for regulatory approvals or administrative setup.
Bespoke Solution
Our white-label framework allows for seamless customization, enabling our clients to align the fund with their own branding and marketing initiatives. This is particularly attractive to investors already engaged with our clients' brands.
A Compelling & Trustworthy Investment Vehicle
By combining robust regulatory compliance with a strong focus on ESG and Net Zero objectives, the First Net Zero Private Equity Fund offers a compelling and trustworthy investment vehicle. This dual focus is designed to attract a broad range of investors, from those motivated by compliance and security to those driven by sustainability and long-term impact.