First European
Net Zero
Equity Fund
A Eurozone fund for Eurozone investors
Why invest
in EU Net Zero?
Unparalleled EU and Private Stimulus
Over €4trn of EU, Member State and Private capital to be allocated to Net Zero targets in next 5 years (Goldman Sachs)
'Game Changing' company impact
Rising order books, revenues, earnings of companies that own, supply, install, renovate, upgrade, maintain, service the generation, transmission and consumption of energy across utility, industrial, real estate and auto sectors
Investors slow to reflect in valuations
across industrial supply chains
EU equity valuations at all-time relative and historic lows due to interest rate rises, geopolitical risks, US bank deposit risk and irrational exuberance of post Covid environment
Current investment product offering appears 'greenwashed and generic'
Current investment fund range overly focused on UN Sustainable Development
goals and full ESG integration. The EU SFDR to scrutinise the shelf
Net

Zero

is

Growth

Innovation

Opportunity
"Net Zero requires huge leaps
in clean energy innovation"
IEA, Dec 2022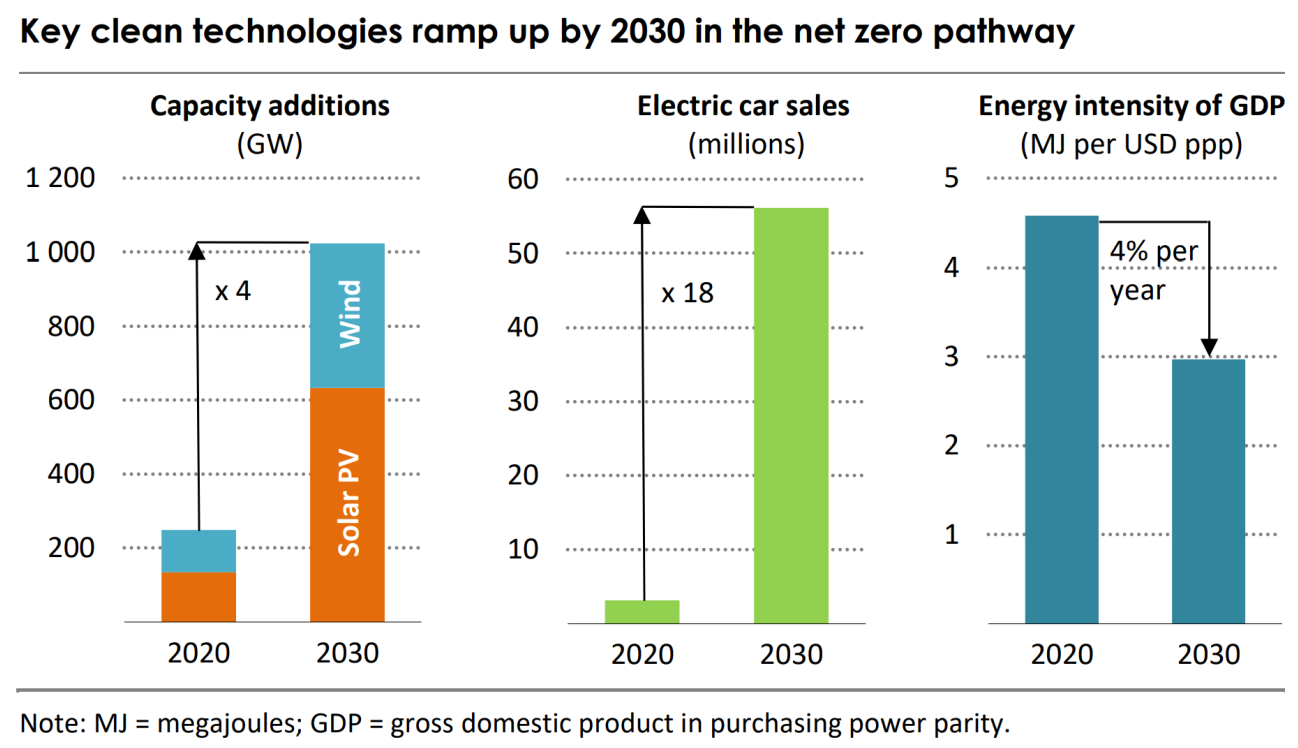 "Net Zero requires huge leaps
in clean energy innovation"
IEA, Dec 2022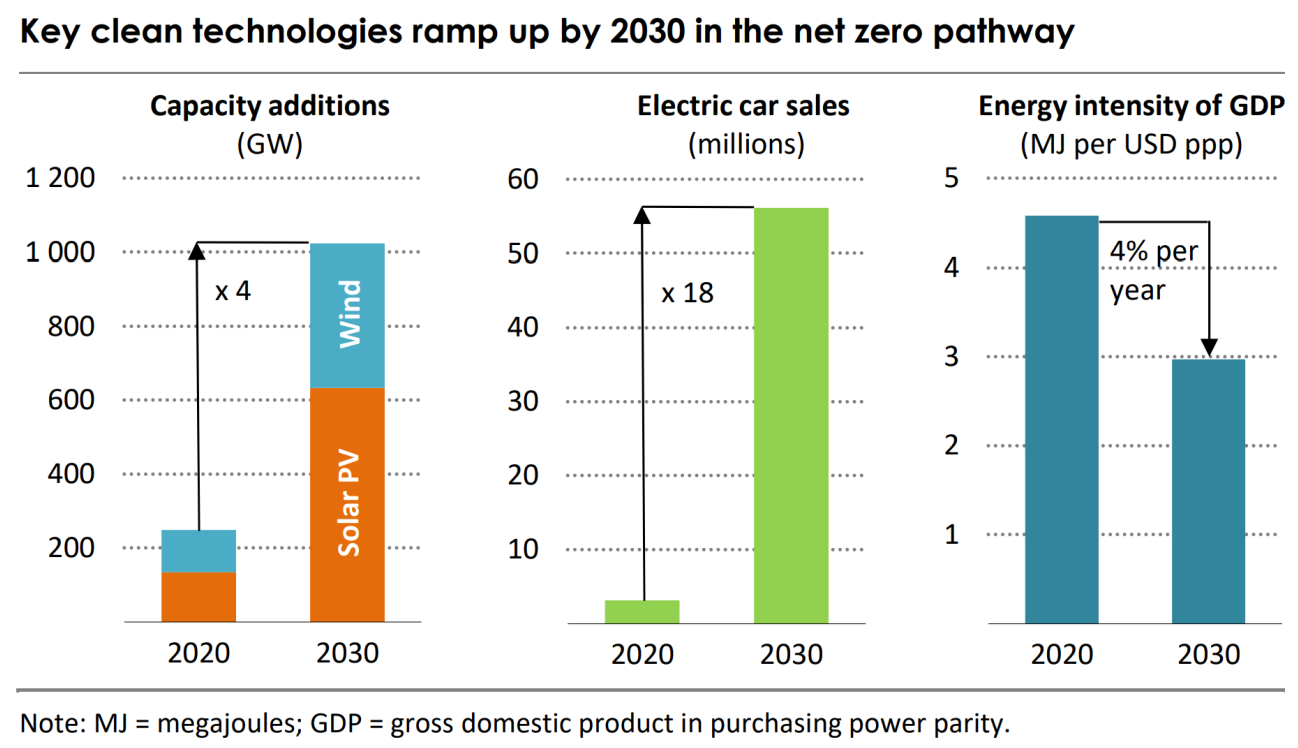 'When everyone is looking for gold, it's a good time to be in the pick and shovels business'
Mark Twain
European Target
Net Zero Fund
The European Union Net Zero Carbon Targets: The EU is set to deploy over €1trn of capital to achieve a 55% reduction in carbon emissions by 2030 and net zero emissions by 2050
We have modelled out and met with many listed and late-stage private equity EU companies that significantly benefit from this capital through the ownership, manufacturing, installation and/or maintenance of projects, products and services which contribute to and enable the EU net zero targets
We are opening a closed-end AIFM fund comprising a concentrated EU midcap stock portfolio (min 80%) and late-stage private capital portfolio (max 20%)
Listed Portfolio: 2.0x return over a 3 to 5 year horizon driven by 10%-20% earnings growth pa and 10% valuation expansion pa
Unlisted Portfolio: 2.5x-3.0x multiple on invested capital (MOIC) over a 5 year horizon driven by project selection and disciplined capital deployment
Track record
We have the pedigree for generating solid low risk investment returns in this space for over 16 years. We are a safe pair of hands
Long Term Investors
We invest with a long term outlook in line with company fundamentals and ESG risks and opportunities.
Strong European connections
We understand this area from a fundamental, bottom-up company perspective and top down political perspective
Local Knowledge
We know the regulatory and political backdrops in individual member countries. The Net Zero targets will be interpreted differently across the region.
Proprietary Research
We perform our own in-house fundamental earnings and Net Zero research with internal scoring to calibrate risks and opportunities.
How we make money
in EU Net Zero
Net Zero Policy Initiatives

Net Zero Policy Initiatives
2m EV charging units by 2025

EV charger installers and OEMs
Renovate 15% of EU Building stock by 2030

Building renovation managers and building material manufacturers
3bn additional trees planted by 2030

Farm & Forestry service providers
Zero CO2 emitting cars to be sold from 2035

Auto Component Suppliers and OEMs
2x Renewable energy mix to >65% by 2030

Wind/solar projects and renewable energy OEMs
A once in a generation opportunity to gain exposure to Euro Zone Equities due to…
EU Green/Energy Efficiency spend only now reaching order books – in revenues by late '23 onwards.
The EU policy and funding is in place and only now beginning to be deployed.
The EU putting up Clean Tech trade barriers around its IP and supply chains.
In addition:
European equity valuations at historic lows.
European equities outperform in times of rising inflation, rising interest rates and weaker US dollar.
Investors anchored to US growth/Tech from falling interest rates – unlikely – inflation persistent.
We
Think
Differently
We are the First equity fund to:
Invest in Eurozone Net Zero companies for Eurozone clients.
Think regionally about Net Zero targets.
Invest alongside direct EU Green policy incentives.
Set economic return targets and environmental targets.
Focus on Green targets within Eurozone MIDCAP equities
and Late Stage Private Equity.
Set net zero Earnings hurdles for investment holdings.
Think ahead of the EU IRA.
Invest in EU Net Zero as owners engage as regulators.